13. January 2020 - Iraq
With the missile attack on a US base near Erbil, the spiral of violence in Iraq has come close to the arche noVa project area, but does not (yet) fundamentally affect our work.
Water supply in camps and other project activities will continue
In view of the enormous demand, our team is maintaining its commitment to the region. Thus, arche noVa continues to be active in three camps for internally displaced persons, where about 4,500 people are supported with WASH activities. This includes the provision of drinking water, ensuring sanitary services and hygiene trainings. The rehabilitation and reconstruction of municipal water systems in northern Iraq will also continue. Most recently, repairs to the village's central water tank in Kadhimiyah (Kirkuk Governorate) were completed; a new borehole in Tal Ali village (Kirkuk Governorate) will be handed over to the administration soon.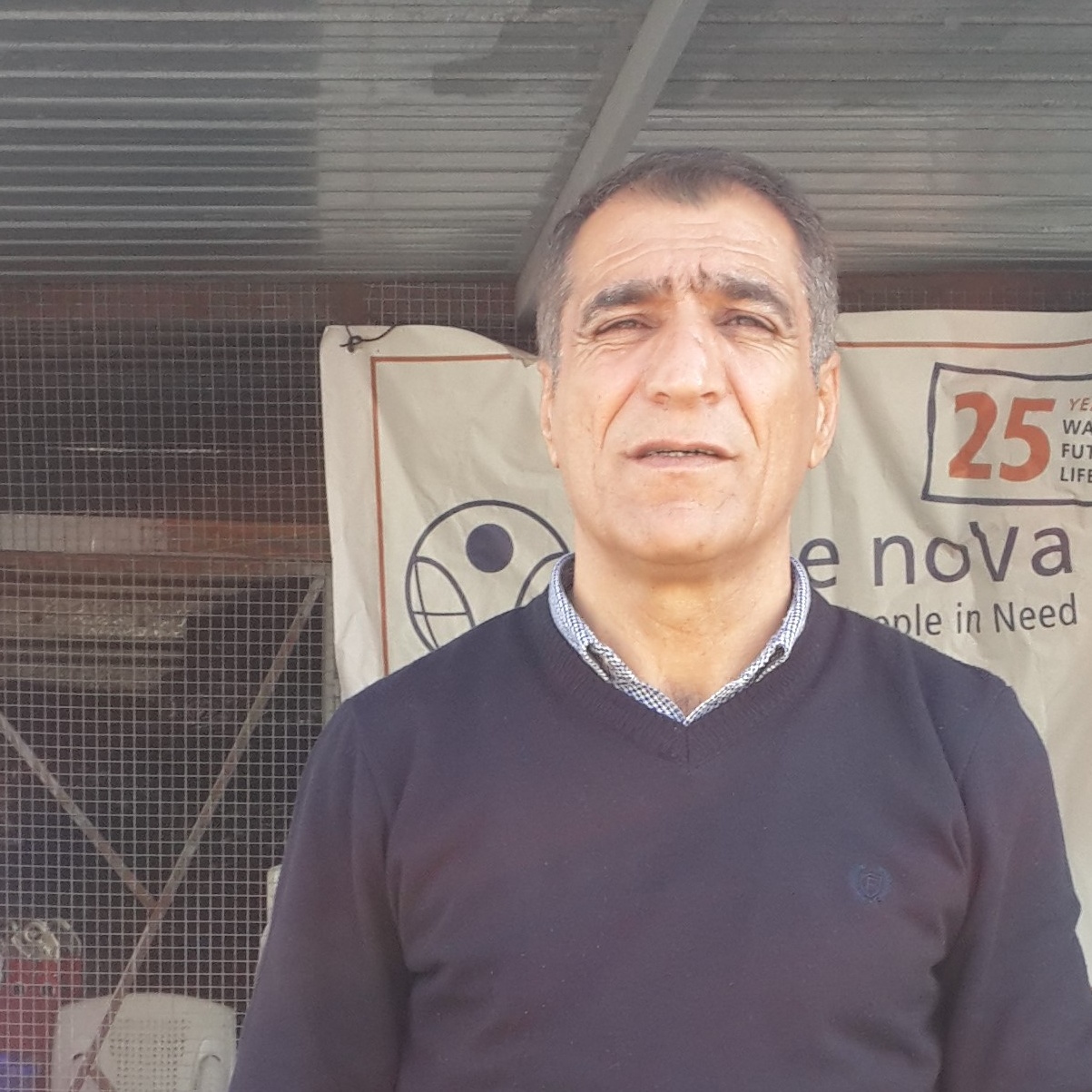 To protect our people and the projects, we are currently avoiding all risks. We coordinate daily with regional and local partners to assess the situation. So far, the camp supply can be implemented smoothly, but both the domestic political situation and the tensions between Iran and the USA affect our work. For example, all consultations with authorities are thwarted and access to certain regions, where we actually want to research new locations, is also considerably more difficult.
Abdulrahman Ahmed, Security Officer arche noVa Iraq
Worries about a further escalation of the situation
In view of the current situation, arche noVa is preparing for different scenarios. "We are worried that the situation will worsen further and that there will be new displacements", says Dominik Giese, our project officer responsible for Iraq. The conflict could escalate and lead to another humanitarian crisis.
Current attacks and decades of uncertainty
During the night of 8th January Iran fired missiles at two bases in Iraq used by international troops. This was in reaction to the killing of Iranian General Kassem Soleimani by the US military. In addition to a US Air Force base in western Iraq, a base near Erbil in northern Iraq was also attacked. The situation has put the international community on alert. The German Armed Forces, for example, are withdrawing their contingent.
The situation in Iraq has been unstable for years. The country has long been regarded as the venue for the conflict between the USA and Iran. Moreover, the consequences of the fighting against the IS are far from over. Quite a few people are still dependent on humanitarian aid. In addition, there are massive protests by the population against the state government. The current fighting is causing further unrest in the country.