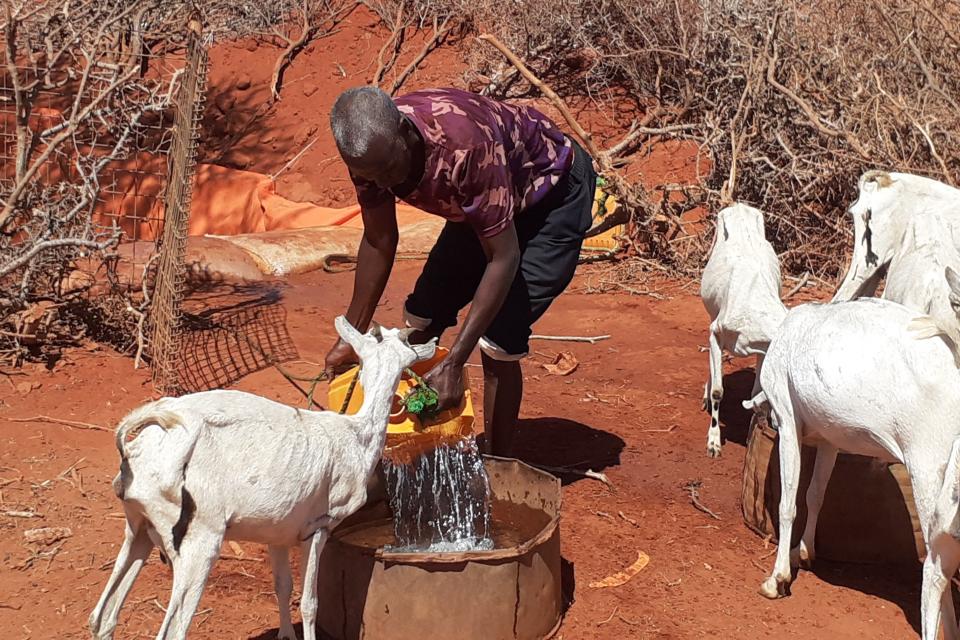 "The Impact of Climate Change on Pastoralism in Somalia and Ethiopia" - Panel Discussion
28.09.2022, 6 pm
Location: Representation of the Free State of Saxony to the Federation, Brüderstr.11, 10178 Berlin
Guests:
Mohamed Abdikadir, Executive Director at Organization for Welfare and Development in Action Ethiopia
Lea Wende, Humanitarian Programme Advisor at Oxfam
Dr. Martin Frick, Director at World Food Programme Berlin
Tekalign Sakketa, Research Associate at German Institute of Development and Sustainability
Anke Rasper, Moderator at Deutsche Welle
We cordially invite you to join us for a panel discussion on "The Impact of Climate change on Pastoralism in Somalia and Ethiopia".
Pastoralists are severely impacted by the droughts and climate change from the past years. Thus, water for irrigation becomes scarce and the pressure on the local food production increases even further. Pastoralists settle down and give up their lifestyle or have to deal with increased tensions and conflicts over water. Meanwhile, pastoralist farming could be the climate friendly way of food for the future. Not only is pastoralist farming using climate friendly, it can even increase the biodiversity of the farmed soil.
Should pastoralism be further supported even though the tensions over water are increasing? If so, how would the future pastoralism look like in times of climate change?
Let's talk about it.
Registration will open soon!
Contact: Laura.springmann [at] arche-nova.org