With the first winter since the war began, the needs for people in Ukraine continue to grow. According to the United Nations, some 6.5 million people are displaced within Ukraine. At just under 18 million, the total number of people in need of humanitarian aid is even much higher. This is because people with disabilities and the elderly in particular are often either unable to flee or do not dare to make the arduous and uncertain escape from the war zone. In view of the freezing temperatures and the deliberate destruction of civilian infrastructure, the situation is currently most precarious for them. In planning our aid, we therefore have these vulnerable groups particularly in mind. In order to be able to provide aid, we continue to rely on your donations.
Yes, I would like to help!
With your donation you enable urgent emergency aid for the people of Ukraine.
Humanitarian aid in eastern Ukraine
As we have already been active in Ukraine since 2016, we can rely on a good network on the ground. Through close contacts with local partner organizations, we were able to provide humanitarian aid from day one and quickly reopen our own office. The focus of our aid at the moment is to effectively protect people from the cold. In the city of Dnipro, our partner organization New Way is distributing relief supplies such as water, mattresses, blankets and hygiene articles to people in emergency shelters, supplying boilers for hot water and washing machines, and ensuring the supply of solid fuel. Dnipro is currently home to a large number of refugees, mainly from the east and south of the country. They have fled from the heavily contested cities of Kharkiv, Mariupol, Donetsk and Luhansk.
As far as the security situation allows, we are also helping in the towns and villages near the frontline. In addition to New Way, we have another local partner, the organization Strong Communities, to provide vulnerable people in the Donetsk oblast with basic necessities. Among other things, food packages, hygiene kits, stoves for heating and cooking, and wood briquettes are distributed to protect people against the cold.
Our partner Strong Community was also able to install communal water filters in 8 communities, thus ensuring a safe water supply in the communities.
Putting the focus on winter aid
The onset of winter not only determines our humanitarian aid in eastern Ukraine, but also our activities in the north of the country. In the oblasts of Kyiv, Chernihiv and Sumska, which were already liberated in the spring, the war damage following the occupation is still omnipresent. Due to destroyed houses, schools and hospitals, many people are barely protected against the icy cold of the Ukrainian winter.
Ukraine: The story of Valentyna Marchenkovska and her mother-in-law Nina Mykhailivna

Already in the summer, we started repairing damaged houses and heating systems and distributing fuel to better prepare the local population for the winter. In seven communities, access to water and sanitation is also to be improved. Plans include repairing damaged infrastructure or setting up with lost equipment, as we have seen in several water laboratories. Ten social institutions such as schools, kindergartens, hospitals, or homes for the elderly in these communities will receive safe, inclusive, and gender-responsive WASH facilities. Given the widespread destruction and ongoing rocket attacks, our support here will be needed for a long time to come.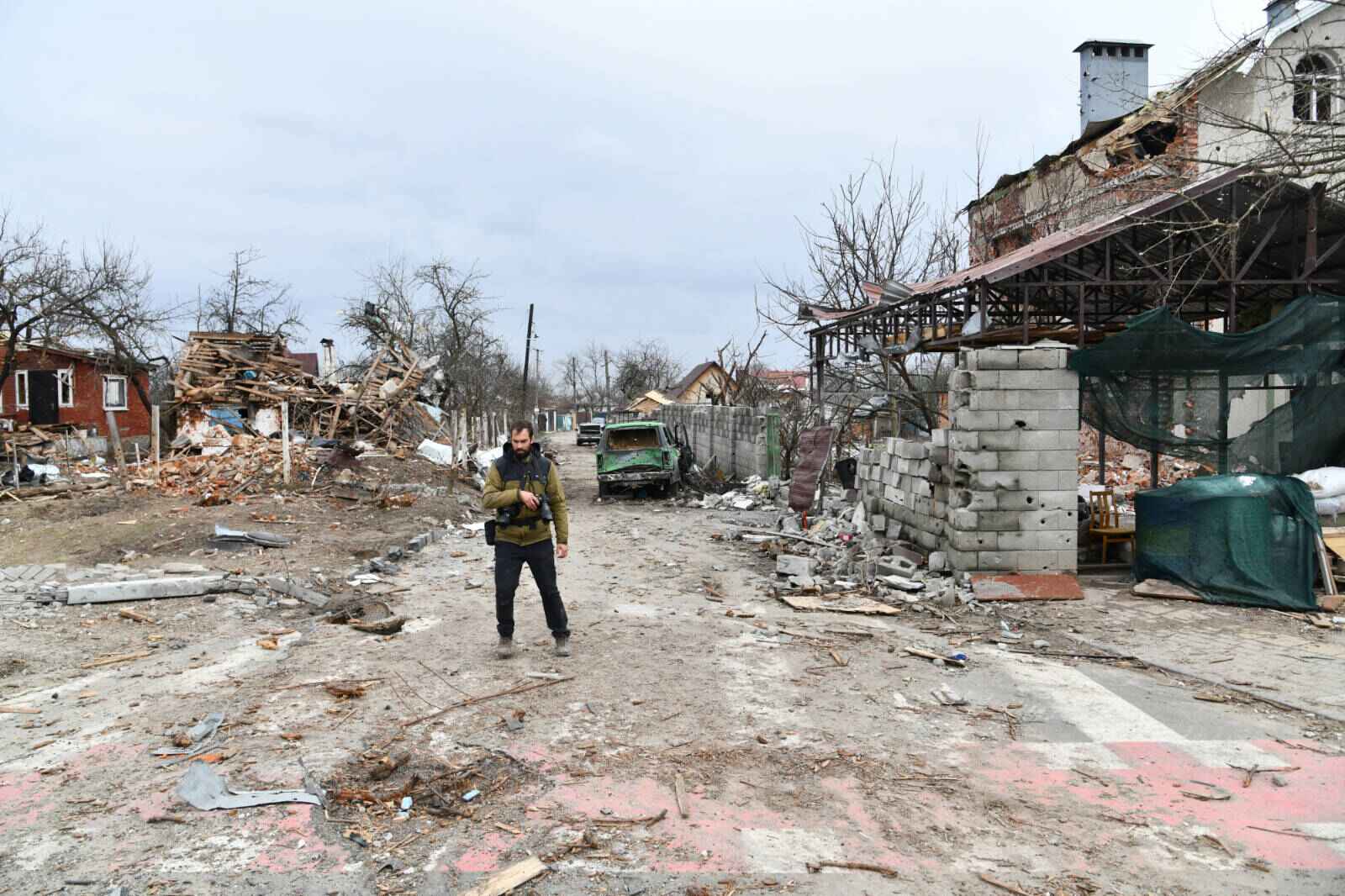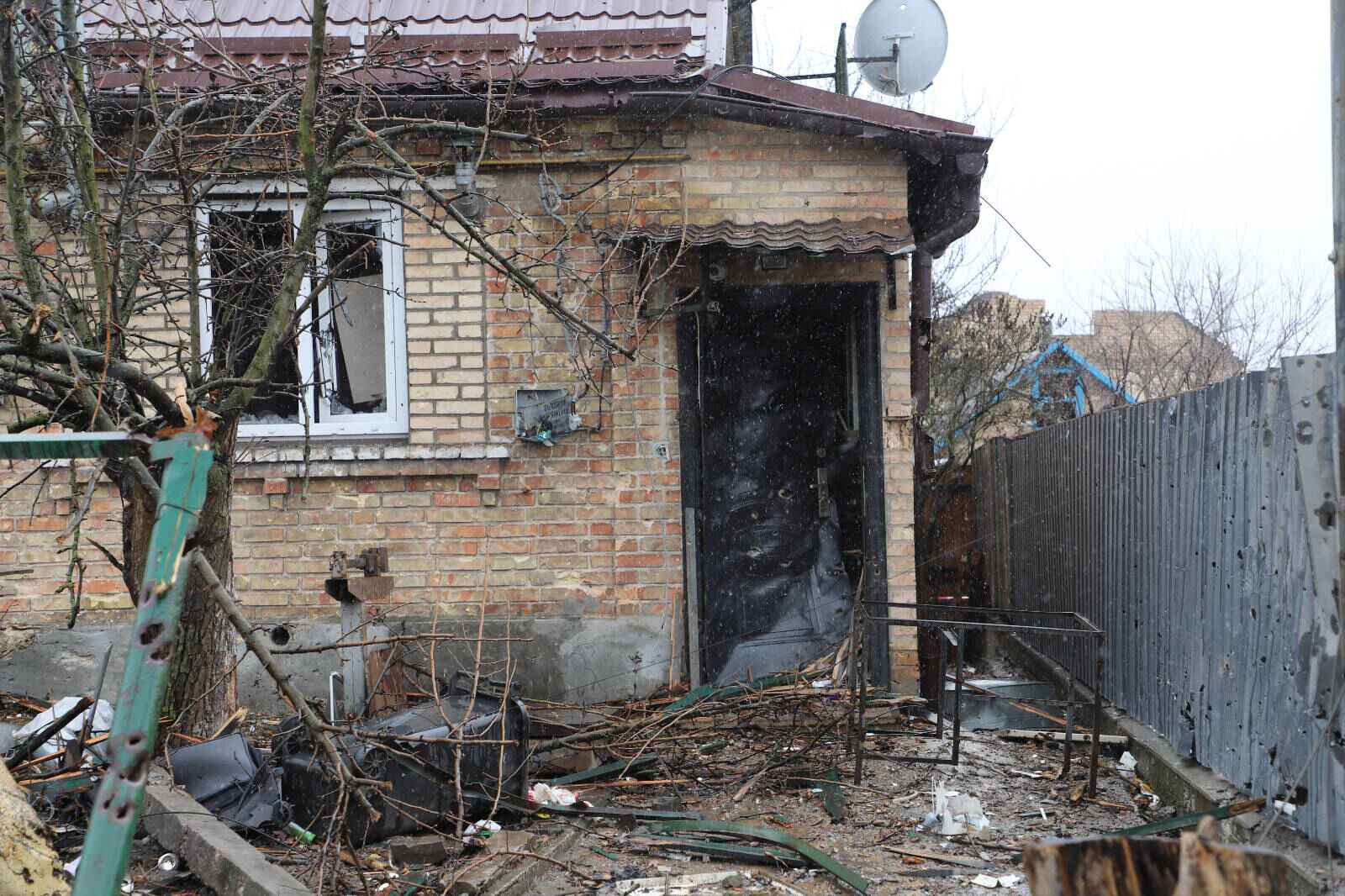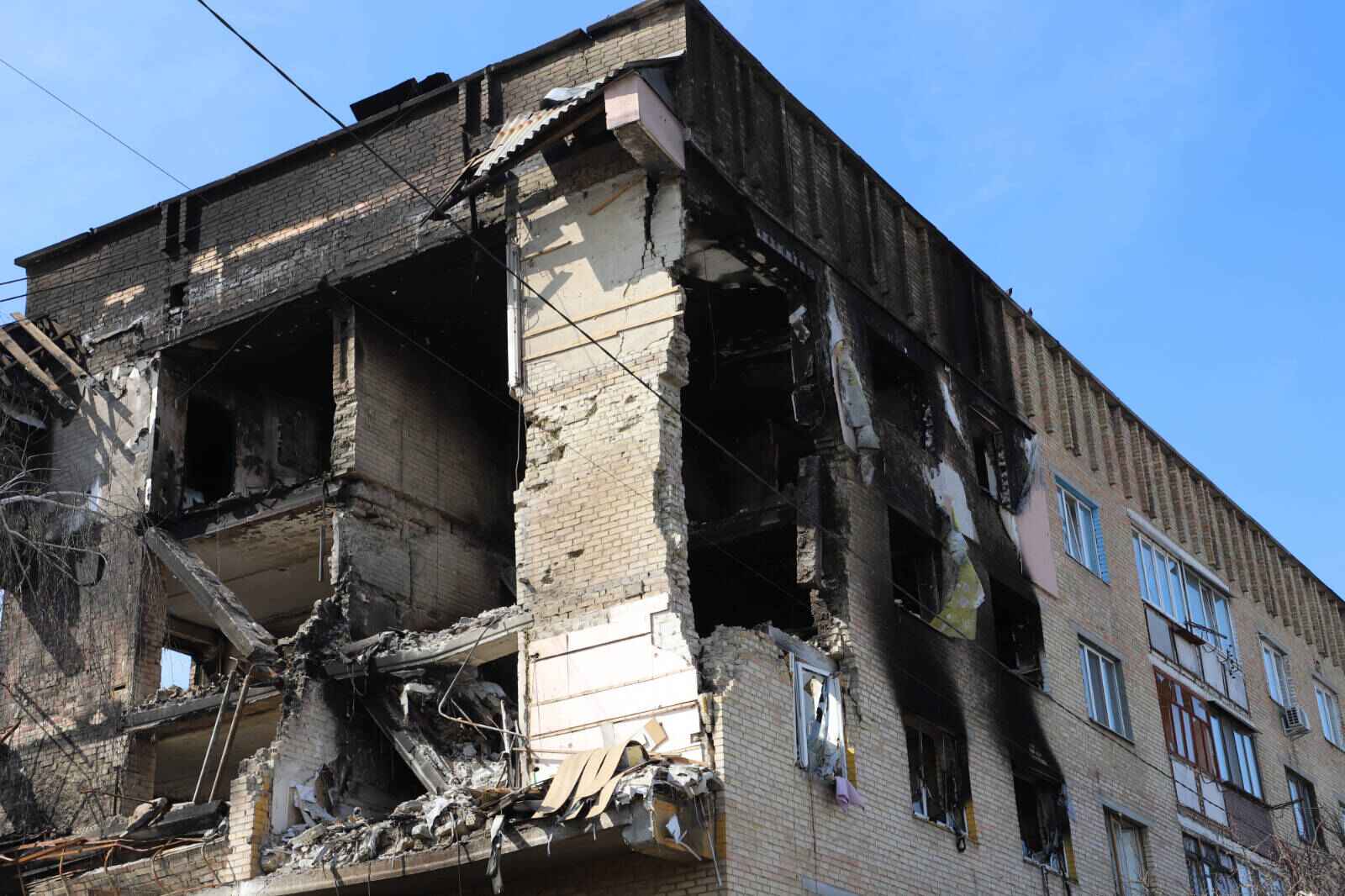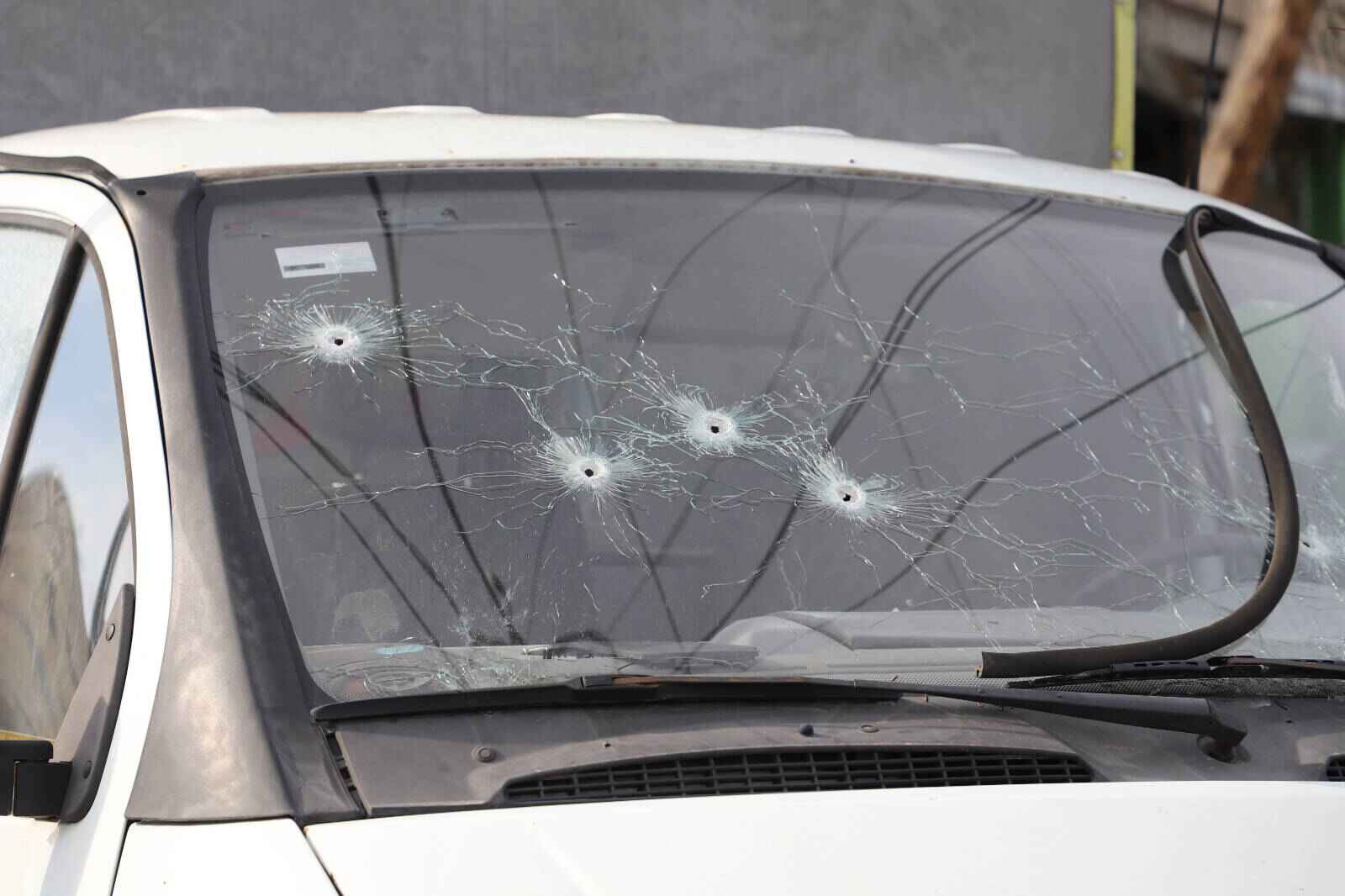 Emergency aid already achieved a lot
Since February, the emergency aid of arche noVa has already reached more than 40,000 people.  Besides the measures in the east of Ukraine, arche nova was also active in the capital Kyiv through the partner organization Unit. The focus of these measures was on the support of people with disabilities and their families, so that they are able to continue to buy food and to get access to services like physiotherapy or nursing even without a current income.
In a joint action with Direkthilfe Dresden, we also launched an aid shipment to Ukraine ourselves in March 2022. A total of 150 hygiene kits put together by volunteers were delivered by a SachsenEnergie van to the Polish border and from there by our partner Polish Medical Mission (PMM) to Drohobych in western Ukraine.
Support in Poland and providing education in Saxony
With further projects outside of Ukraine, arche noVa has also supported refugees from Ukraine or carried out educational work. At the Ukrainian-Polish border, for example, we supported our partner organization Polish Humanitarian Action (PAH) in March 2022 in coordinating the help on site. In doing so, we ascertained exactly what assistance the refugees need and also paid attention to how we can establish protective mechanisms against potential human trafficking.
Last but not least, the arche noVa project "One World=Your World" with school project days on the topic of humanitarian aid with a focus on Ukraine continues to have an impact in Saxony. Through the project "Six Days for Future", we also enabled Ukrainian young people in Saxony to attend vacation camps on the topic of sustainable professions thanks to language mediation. This leisure program during the summer and fall vacations in 2022 enabled the young refugees to make new contacts and practice the German language.
Gallery:
Emergency aid in Ukraine
Project Overview
Objective
Humanitarian aid for the Ukrainian population affected by the conflict
Reconstruction aid in the liberated oblasts of Kyiv, Chernihiv and Sumska
Target Group
Internally displaced persons, people with disabilities and their families, vulnerable groups from contested areas who cannot flee (elderly, sick), people whose homes have been damaged
Activities
Ensuring water and sanitation supply in emergency shelters
Rehabilitation of residential buildings and kindergartens
Repair of heating systems
Securing water and sanitation services at community level and at schools and health facilities
Distribution of food, water heating materials, hygiene kits, blankets and pillows
Installation of simple stoves for cooking and heating
Duration
seit Februar 2022
Co-operation partners
New Way
Strong Communities
The Civil Ray of Future
Unit
Terra Tech
Polish Humanitarian Action
Polish Medical Misson
Donors
Federal Ministry for Economic Cooperation and Development
Aktion Deutschland Hilft - Germany's Relief Coalition
private donors
corporate donors, including Ostsächsische Sparkasse, Elbe Flugzeugwerke GmbH, Berliner Häuser Gruppe, Marquard & Bahls AG, WeWater gUG
Fundraisers of various Dresden schools, including 59th elementary school, 51st elementary school, 68th elementary school
various Saxon cultural institutions with collections and benefit concerts, among others Staatsschauspiel Dresden, Semperoper Dresden, Festspielhaus Hellerau