Even before the outbreak of the crisis, the infrastructure in Eastern Ukraine was hardly sufficient. Many public institutions date back from the 1950s, reparations have been carelessly neglected for years. The conflict tensed the situation even more, as the influx of the IDPs caused the already insufficient infrastructure to collapse almost completely: there is hardly any access to medical care along the front line. Power outages, lacking sanitation and access to clean water are nowadays routine for hospitals, schools and kindergartens.
Years of neglect of water and sanitary provision harbors risks particularly for hospitals. Water from leaky pipes is bacterially contaminated and can cause enormous health problems. We support the renovation of a hospital and provide it with a water treatment plant to secure the medical care of the sick and injured. Furthermore, the employees receive appropriate trainings to carry out the maintenance and reparation of the plant independently.
Education creates prospects

The schools in the project area are poorly equipped as well, there is not enough education material, the windows are porous and leak and appropriate sanitary facilities are missing. To guarantee a high quality education and to create a positive learning environment, we carry out remediation works at 15 schools. It covers inter alia the overhaul and expansion of water and sanitary provision, the replacement of dilapidated infrastructure and the equipment of classrooms with materials and furniture that meet the demand. We provide fuel oil during the winter months, so that the regular school operations can take place throughout the whole year. Traumatized children who fled from embattled areas and were taken out of their normal life often have difficulties to adapt to the new situation. For them in particular, regular school days and a solid education restore both: better opportunities for the future and a bit of normality. To enable mothers of infants to get active on the labor market or to concentrate on their own trainings, we set up kindergartens in the refurbished school buildings.

Furthermore, we support single mothers with application trainings and qualification possibilities. In six newly established trainings centers we offer English and computer courses and carry out trainings on project management and fundraising for local organizations. Currently the majority of IDPs does not have their own disposable income, but rely on meager social benefits. Due to the qualification measures, they get the opportunity to reintegrate to the labor market and earn their own living.
Capacity building

The project is aimed at 13.500 IDPs and local residents. Especially women, children and elderly people benefit from the measures. Our project is more than an ad hoc emergency relief: through the active involvement of all local people and authorities, we secure that the established structures continue to exist even after the end of the project. Long-term perspectives are created and a sustainable improvement of the living conditions of refugees and local families is achieved.
Project Overview
Target Group
13.500 IDPs and local residents
Objective
Improvement of health care and educational infrastructure in Eastern Ukraine
Activities
Rehabilitation of a hospital
Rehabilitation of 15 schools
Foundation of 4 new kindergartens
Establishment of six centers for practical skills
Implementation of English and computer courses and project management trainings
Duration
December 2016 – December 2019
Donors
German Federal Ministry for Economic Cooperation and Development
Donate for this project
75
Help for people affected by war in the Eastern Ukraine
Contact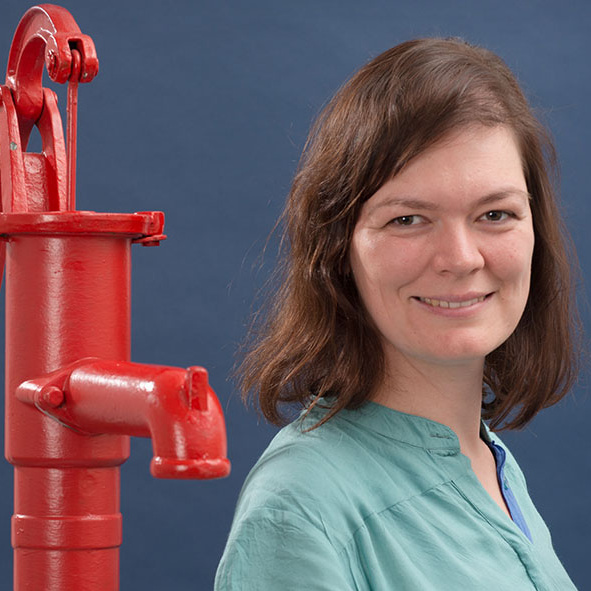 Margret Thieme
Telefon
+49 351 481984-16