The ongoing war has destroyed much of the infrastructure. Schools and hospitals have been targets of attacks or cannot be maintained due to the dangerous security situation. The water and sanitation systems are no longer reliable, and in some places no water comes out of the pipes. arche noVa has been in operation in eastern Ukraine since 2016 and is helping people to rebuild.
arche noVa renovates water pipes and school toilets
We are creating the conditions for a reasonably normal life, for children to be able to go to school and for basic health care to be guaranteed. For example for regular school lessons: arche noVa renovates school toilets, repairs water pipes and drinking water treatment plants, also in kindergartens, hospitals and rural health stations.
For example in the village of Triokiszbenka. Shells had hit the school's water tower. Nothing worked anymore. But a repair at high altitude would have been too dangerous. Public buildings are always in the crosshairs of the parties to the conflict. Our local team looked for an alternative and finally built a water tank and pipe system in the basement. In addition, arche noVa conducts hygiene training courses so that the population can adapt to the special water and sanitation situation in the conflict area.
Warmth for the winter
Winters in eastern Ukraine are long and cold. Part of our programme is therefore also winter aid. We support the people in the war zone with the repair and installation of radiators and boilers, mainly in schools and hospitals, so that the operation can continue. If necessary, we also distribute heating oil and coal.
Free coaching for a career start
Our "Life Skill Programme" was developed to offer young people in the region affected by the conflict a perspective. Because their future is often uncertain. It is aimed at pupils between the ages of 15 and 19 and is held at 16 vocational schools in the Donetzk region. After regular lessons, the young people regularly sit together to learn everything they need to succeed in their careers in addition to their actual vocational training. How do I write an application? What is teamwork? How do I make my position clear? The teachers are trained by arche noVa. They receive a fee for the lessons.
Supporting local civil society
Aid for internally displaced people and the population left behind in the conflict area is often provided by small local civil society initiatives. To support, professionalise and reinforce their commitment, arche noVa conducts workshops on project management, monitoring and evaluation for this target group.
Project Overview
Objective
Improvement of health care and educational infrastructure in Eastern Ukraine
Target Group
13.500 IDPs and local residents
Activities
Rehabilitation of a hospital
Rehabilitation of 15 schools
Foundation of 4 new kindergartens
Establishment of six centers for practical skills
Implementation of English and computer courses and project management trainings
Duration
December 2016 – December 2019
Co-operation partners
UNICEF
Polish Humanitarian Action
Donors
German Federal Ministry for Economic Cooperation and Development
Aktion Deutschland Hilft - Germany's Relief Coalition
Mann+Hummel GmbH
Donate for this project
75
Help for people affected by war in the Eastern Ukraine
80
160 people are supplied with drinking water from a renovated well
120
A water tank can be installed and connected in a school
Contact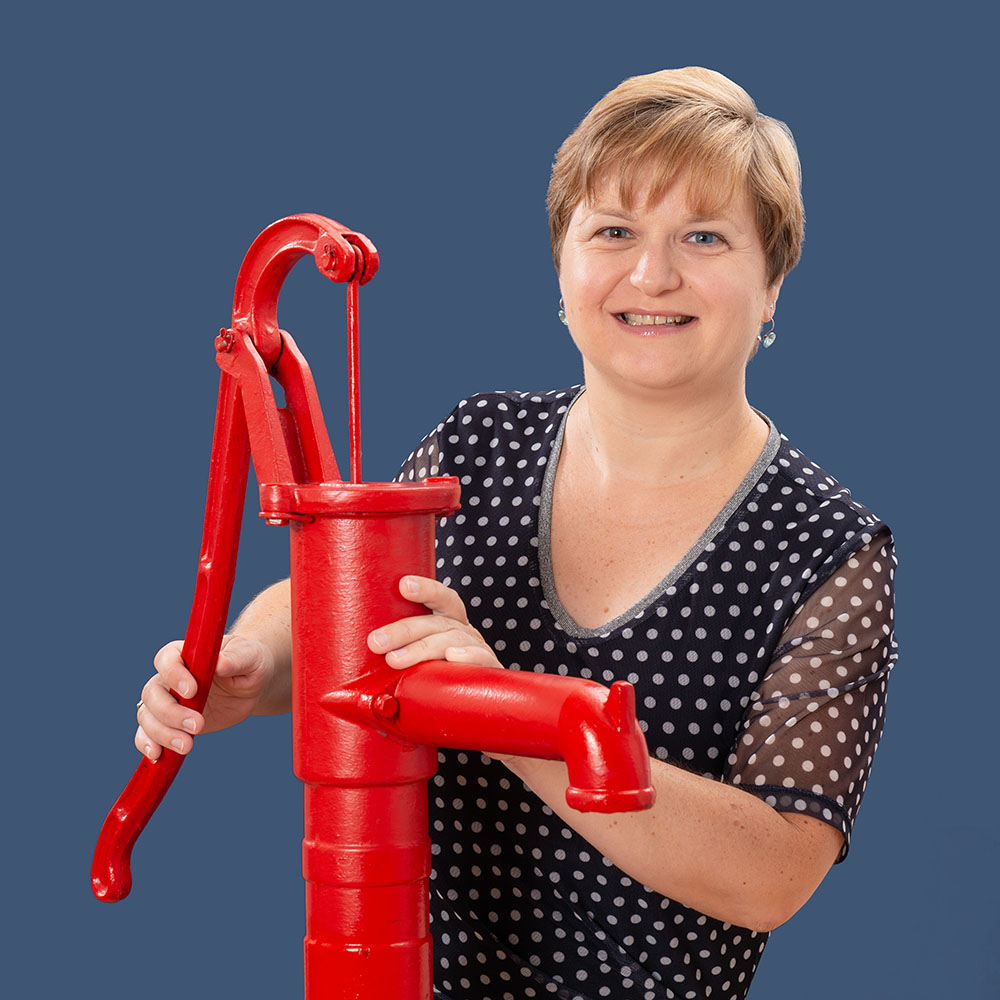 Dana Ritzmann
Funktion
Head of Communications and Press Relations
Telefon
+49 351 481984-16
E-Mail
dana.ritzmann

[at]

arche-nova.org