Object of the common commitment of arche noVa and Plan International Deutschland in Sindh is therefor to improve the food situation in 40 – regularly devastated by natural disasters – villages in the districts Badin and Mirpur Khas sustainably. For this we implement an extensive spectrum of measures: On the one hand we secure a steady access to manifold food with numerous activities. And on the other hand we install and enlarge the WASH infrastructures and implement measures in the disaster prevention.
Food security
The exhausting agriculture and livestock is the only source for food and income for most people in Sindh. A source that's more dripping than flowing, because the productivity of the farmers and cattle farmers is mostly small – it lacks in knowledge about adequate and fruitful animal housing, tools for the agriculture, profitable fertilizer and a lot more. Incalculable weather events and destructive climate disasters often devastate the harvest and can destroy the wages and food for a whole year. Also the adverse tenancies in Sindh, where the farmers have to give about 75 percentage of their crops to the landlords, worsen the situation. For years the increasing food prices tighten the condition additionally and force the population into sending their children to work, selling their livestock or lending money with a high interest rate.
Therefore our attention concentrates mainly upon improving the value added chains through a concentrated program, meaning the whole way from the purchase of the seeds to the sale of the products on the local market and new investments. We want to increase the productivity of the households on community level, raise their income and by doing so improve sustainably the food variety. So for instance we will provide agricultural resources and several hundred farm animals and the benefited women will get trained in modern, flood and drought resistant agricultural methods as well as in species-appropriate, efficient stock farming methods. Furthermore 20 fruit tree nurseries will get managed by women after the termination of the project. To protect the valuable livestock from floodings, we will built evacuation points. To enable efficient agriculture for the farmers, we will install so-called "tool benches", which can be used by all community members.
Income maintenance
Where in ultra-modern farms nowadays complex techniques are used to increase the production, in Sindh already small improvements achieve great success. Therefor numerous young women and men will get trained intensively within the scope of our project. On the one hand to evolve their technical and professional abilities and skills, and on the other hand to increase the productivity in the whole region with their learned knowledge. Through their education they will get a chance to find adequate work – if necessary even self-employed - in the formative agricultural sector and thus earn a regular income. With the knowledge how to process milk into yoghurt, cheese or ice-cream the variety of the aliments and supports increases and thereby a healthy nutrition of the whole community.
Water economy
At times it is too much, at times it is too little water with which the farmers in Sindh have to operate. Indeed there is a public sewage network across the region which is fed more or less frequently, but several of the channel walls broke down by the numerous floods, the environment is silted. Furthermore the channel water is used as dew ponds or source of drinking water. In the dry season it happens that the channels provide only water after two or three weeks and then very little water. For an efficient agriculture it is important to store it over a longer period of time and then systematically deliver it to the soil and livestock. For this purpose we will build and rehabilitate 15 new storage reservoirs and repair devastated channel systems.
Disaster prevention
When the water draws back after a flood, only some of the wet problems disappear. Thus clean drinking water is hard to find because of the floodings in the last years in Sindh, often it is oversalted and therefor inedible for people and animals. What we do is to elevate the constructions about 30cm over the highest flood level from 2011 to prevent a contamination by standing water. All drinking water bores will get tested by laboratory analysis and only when the drinking water quality is achieved it gets cleared for use. Constructed sanitary cabins will get equipped with a hand pump to get utility water for the corresponding washing area. Both will get installed flood secure so that every extended family has its own washing area. Experience shows that this improves the use and cleanliness of the construction tremendously. The water committee technicians who are responsible for the operation of the water infrastructure participate in the whole planning and construction process. In doing so they get to know the facilities really well. In maintenance workshops they get an intensive theoretical and practical knowledge for the operation, maintenance and development of the systems. Every community will get a set of tools for the maintenance and repair.
Helping people help themselves
According to our working principles, the whole project is based upon the principle "helping people help themselves" to ensure that the project is carried out sustainable. The target group is involved in the implementation of all actions (e.g. through trainings) to make sure that they will be able to execute self-help measures after the project ends. Furthermore they will get the necessary instrumentation (e.g. livestock, agricultural tools etc.)
Donate for this project
50
25 households receive a hygiene promotion
100
Costs the installation of a hand pump, which provides dinking water for 280 people
150
A kitchen garden for a family of six can be created
Project Overview
Target Group
200,000 people (1,772 families) in 40 villages in the districts Badin and Mirpur Khas
Objective
To ensure an improved access, use and realization of food, food disposability and an extended WASH infrastructure as well as disaster prevention measures in 40 frequently by flood and drought affected villages in Sindh (Badin and Mirpur Khas).
Activities
Improved food and income situation: Distribution of livestock (cows, sheep, goats, poultry), training in species appropriate livestock breeding and product management, installing flood secure livestock evacuation points, training resilient cultivation methods, provision of agricultural tools, installing kitchen garden
Knowledge management in the nutrition sector: implementing programs for hygiene and health promotion, distribution of hygiene-kits, implementing first aid trainings, broadcast of radio and TV programs to sensitize for nutrition topics, further education for village development organizations
Water management and disaster prevention: installing water supply systems, installing hand pumps and washing areas as well as latrine/washing room combinations (all disaster-proof), maintenance workshops for technicians, distribution of repair and maintenance kits, develop an early warning system for emergency, constructing emergency management measures (e.g. dams)
Duration
Juli 2015 - June 2018
Co-operation partners
Pakistan Agricultural Research Council (PARC)
Plan International Deutschland e.V.
Donors
Federal Ministry for Economic Cooperation and Development
private Donors
Contact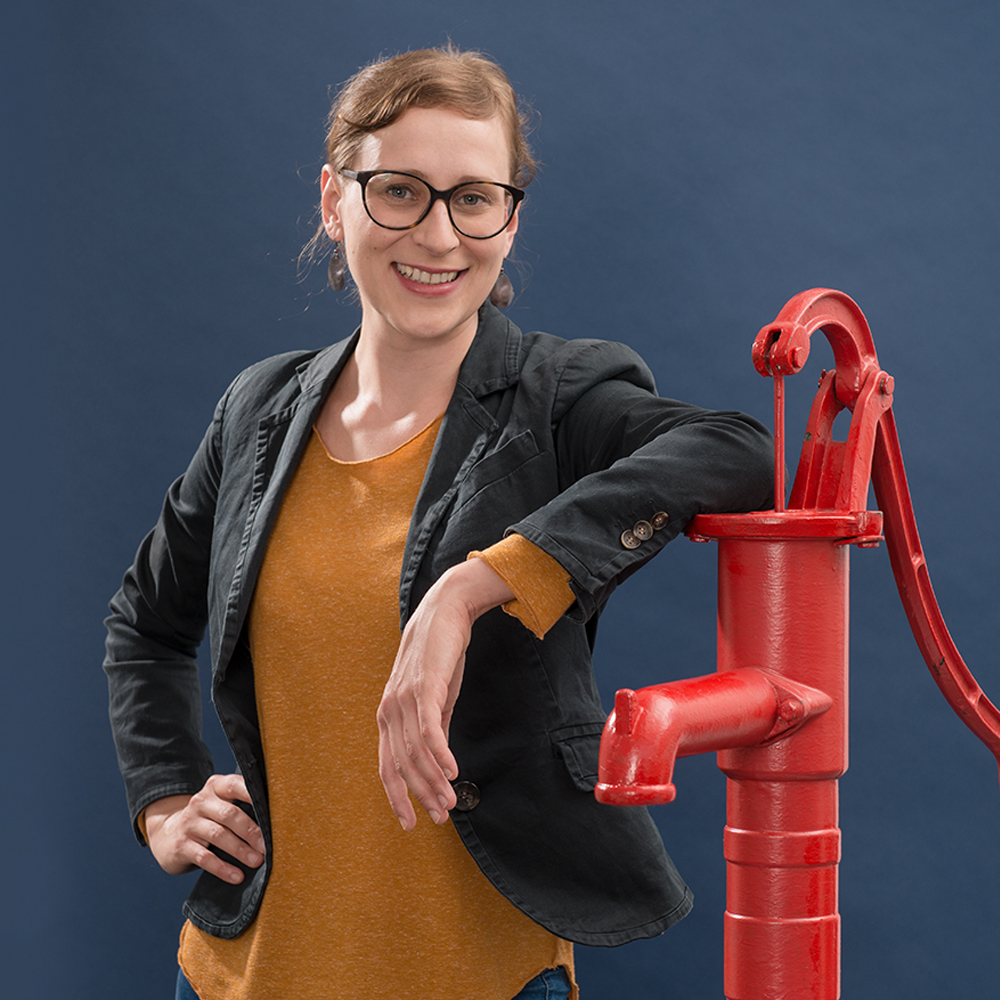 Anna-Luise Sonnenberg
Funktion
Head of Communications
Telefon
+49 351 481984-11
E-Mail
anna-luise.sonnenberg

[at]

arche-nova.org