Key to success: Help people help themselves
One of the first lessons, which the volunteers of arche noVa have learned 25 years ago: The fundamental needs of humans have to be satisfied very rapidly in emergency situations. But to improve the living conditions for the long-term, it is important to help our partners to help themselves. In cooperation with our partner organization Katosi Women Development Trust (KWDT) we want to enhance women self-help groups in Mukono district and to support them to tackle the challenges in their villages by their own. The sense for development potentials and the willingness to pitch in are certainly not missing, but there is a lack of money and expertise.
Improve water and sanitation, lay a foundation
Two of the main problems, which affect all other aspects of life, are the poor drinking water supply and sanitary provision. There is a high correlation between both. As the most people do not have toilets, they have to defecate outdoors, which is associated with high risks for drinking water and health. Without toilets the spread of diseases is higher than with them. Someone who is ill cannot go to work or to school. Someone who cannot go to work or to school, cannot make the living.
Gallery:
Lake Victoria - Einkommesquelle und Gefahr zugleich
Since to 2013 we have worked with KWDT and built rain water storage tanks, toilets and community wells and train the local water user committees. With the anniversary project we want to support the women self-help groups, which work together with KWDT and provide save water, more targeted.
Training of women as hand-pump mechanics
There are many wells which are out of order. We want to change this condition permanently. Hence KWDT will train seven female mechanics in each of the five sub districts of Mukono. The 35 mechanics not only receive an appropriate training on reparation and maintenance of hand-pumps, but also the necessary tools. Furthermore representatives of the 19 self-help groups in the area, are included in the training. Those 133 women will be responsible for seeking-out malfunctioning wells and to report them to the maintenance team. The goal: to make better use of the already existing wells in Mukono district. About 170.000 inhabitants will benefit from this measure.
Gallery:
Katosi Women Self Help Groups - Agents of Change
Improvement of water and sanitary supply in the KWDT training center
Katosi Women Development Trust currently establishes their own training center for women in Katosi at the shore of Lake Victoria. The organization trains there female self-help groups in topics like the use of water resources, incoming-generating measures, hygiene practices and soon in the functioning and reparation of hand-pumps. So far there is no appropriate water supply for the center. This is an unsatisfying situation for the participants, as they have additional costs, since they have to buy water by their own. For this reason we want to support KWDT in equipping the training center with adequate drinking water supply. First of all a deep borehole has to be dug and subsequently a water storage tank and a solar pump have to be installed.
Improvement of water and sanitary provision on household level
So far most households in our project area lack water supply and sanitation. If there are any safe water sources and toilets at all they are generally used by the whole village community. Especially women benefit very much from near water tanks and toilets. On the one hand they are usually responsible for obtaining water. Through nearby tanks they save a lot of time which can be used for other important tasks. That way become economically independent. On the other hand their long walks to the nearest source of safe water or community toilet are quite dangerous due to the risk of assaults. When there are a water tank and a toilet near their home the women gain security and dignity. At the same time it improves their confidence and social status.
So at first we identify households in need with the support of the self-help groups. Then those households receive a simple but solid rainwater tank or a toilet. Women who have been trained by KWDT take care of the construction, supported by the members of the households. Those measures are designed to function as a kind of start-up financing because the families have to repay the money they owe for the construction in installments. So the goal is empowerment rather than just providing help. Eventually the amount of the repayments can be used for further constructions of tanks for other households.
The concept is catching on: after watching the construction of the tanks and seeing how the women benefit from them, many neighbors decide to join the groups. The groups grow. The members learn about management skills and found companies. They use their new knowledge to get involved in school issues and village structures, they spread information about hygiene and health care and stand up for their rights towards the administration and local politics.
To achieve all this in order to help the women to improve their own living conditions and to assume responsibility in their villages, we need your support. All in all, we need €100,000 to implement the measures. Please help us to do this!
Donate for this project
100
Tools for one Self Help Group
Project Overview
Objective
Strengthening of self-help powers of female self-help groups
Improvement of water supply for 170.000 inhabitants of Mukono district.
Target Group
19 women self-help groups from villages of Mukono
Needy households
170.000 inhabitants
Activities
Building of rainwater storage tanks
And sanitary provisions of 29 women and their families (around 300 people)
Construction of wells, water tank and solar pump for the KWDT training center
Equipment of water committees in the five sub districts
Co-operation partners
Katosi Women Development Trust
Contact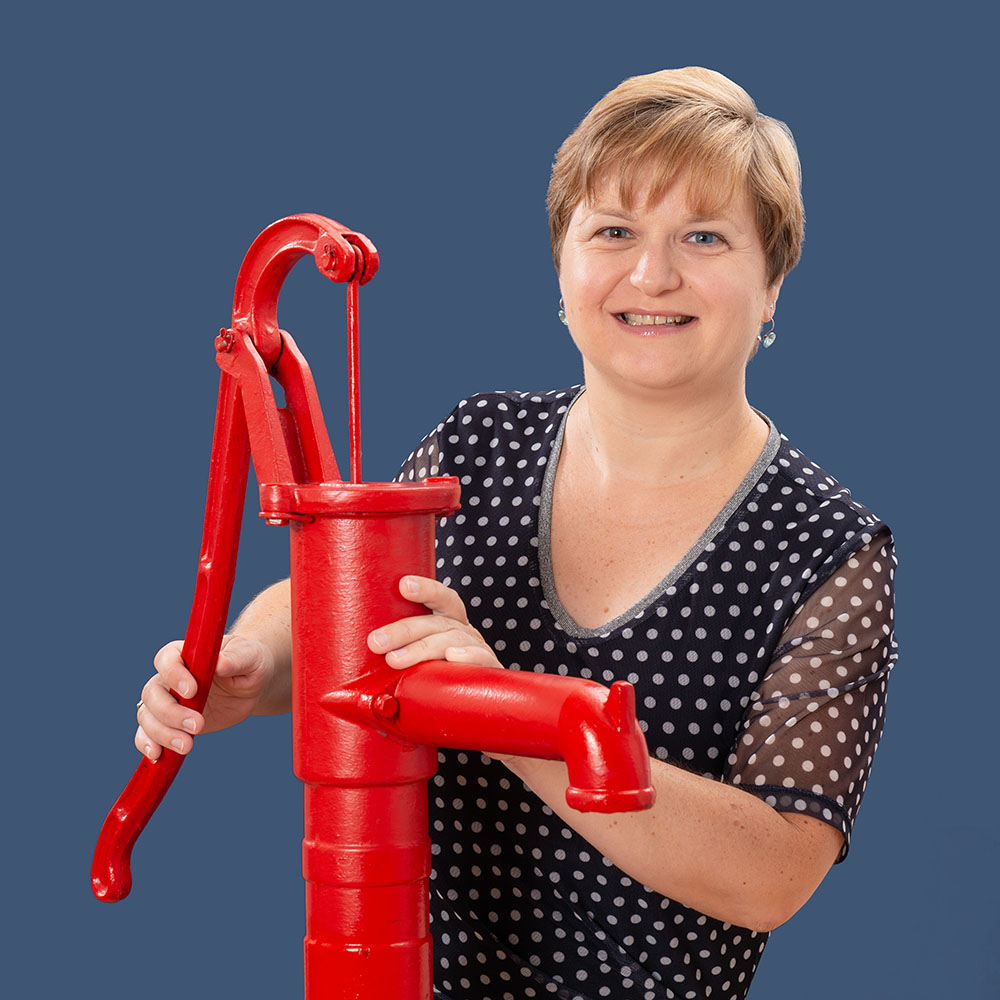 Dana Ritzmann
Funktion
Head of Communications and Press Relations
Telefon
+49 351 481984-16
E-Mail
dana.ritzmann

[at]

arche-nova.org