Job Description
arche noVa e.V. is part of the Aktion Deutschland Hilft (ADH) campaign "Hunger Jemen" launched in March 2019. Having no operational presence in Yemen at this time, arche noVa intends to conduct a scoping study to help establish feasible options to support the ongoing humanitarian response in the war-effected country.
This scoping study aims to analyze and justify a prospective programme of arche noVa in terms of operational and technical feasibility, viability and cost-effectiveness. The study will serve as a way to prove the reasonability and propose a realistic and appropriate modus operandi for arche noVa to launch humanitarian activities. The study will develop and summarize sectoral gaps and priorities with an emphasis on WASH, and recommend activities and geographical locations for interventions, and state necessary steps if arche noVa was to implement through its own structures, or partner organizations.
Potential opportunities to partake in suitable consortiums should also be highlighted.
Work period
Late June – End of July 2019
Your responsibilities
Objectives
The main purpose of the scoping study is to objectively and rationally explore options for arche noVa to launch humanitarian activities in Yemen. More specifically, the study aims to collect, analyze and interpret information related to:
• Socio- economic and political context of Yemen
• Natural disaster, conflict and development situations
• Strengths and weaknesses of an existing humanitarian assistance
• Future opportunities and scope for humanitarian, early recovery and development actions
• Security and operational context including risk and threats
• Legal and regularity frameworks and procedures for international NGOs in government and no- government controlled areas
• Technical, logistical, economic and financial aspects of programme implementation
• Existing capacity of local NGOs, and civil society organizations including future potential
• Scope of research, innovation and sustainable approaches

Scope of the study

The scoping study shall be conducted at two stages with the following focus:
- A pre-study resulting in a brief presentation of key strategic options. It will be based on the outcomes of discussions with arche noVa's steering committee / senior management following an initial basic presentation of the context by the consultant.
- A full scoping study resulting in a report presenting the specific scope and way forward, including recommendations and planning document for the implementation of the actual programme.

Expected results

The objective of the scoping study is to provide decision makers with sufficient relevant information to reach a decision concerning the launch of humanitarian activities in Yemen. To do so, the expected results include:
- Analysis of the socio-economic, political and conflict context by assessing existing reports of OCHA and other humanitarian actors, and direct communication with relevant stakeholders,
- Identification of key stakeholders and target groups (including gender analysis and analysis of other particularly vulnerable groups),
- Assessment of the institutional capacity of government (sectoral departments), including gauging technical, financial, HR and logistics capacity, and degree of ownership
- Review of relevant governmental policies and plans, and a judgement of the HRP and HNO in relation to coherence with Government policy and sector/clusters policies and plans; where possible, a description of the state of implementation of the HRP and national development plans
- Identification of lessons learnt and analysis the proposed activities' coherence with planned initiatives
- Identification of key problems to be addressed, and related opportunities
- Preparation of a detailed stakeholder matrix and risk register
- Analysis and as appropriate re-formulation of preliminary programme objectives
- Appraisal of potential sustainability issues, including but not limited to the likely financial and economic sustainability of the proposed measure
- Documentation of cross-cutting issues, including but not limited to gender, environment and human rights
- Identification of contingencies, such as: major disaster, sudden change of conflict dynamics
- Clarification of areas requiring further analysis, and provision of clear recommendations on next steps
Methodology

A desk research in form of a secondary data analysis will be based on the abundant existing literature.
Key documents include but are not limited to
• Humanitarian Response Plan (HRP) and Humanitarian Needs Overview (HNO) of 2017, 18 and 2019; OFDA, AA/BMZ, ECHO and EU strategies;
• OCHA situations reports;
• Position papers of various international NGOs;
• National Strategy of Ministry of Health and Ministry of Water and environment;
• Survey, reports and studies done by local and international NGOs; as well as
• Institutions such as ALNAP and the International Crisis Group.
Good practices and lessons learnt including success and failure of humanitarian assistance: Information collection through publications, reports of clusters and cluster partners, meeting minutes, interactive notes and any other relevant information from WaSH Cluster, Health Cluster, protection and other relevant clusters and individual talks with relevant stakeholders
Further, a selection of relevant stakeholders will be contacted for interview. These may include representatives from:
- Ministry of Water and Environment (MWE), and/or Ministry of Health
- Sana'a Water Supply And Sanitation Local Corporation (SWSLC)
- National Water and Sanitation Authority (NWSA)
- National Water Resources Authority (NWRA) – Sana'a Branch
- MoPIC (Ministry of Planning and international Cooperation) and NAMCHA (National Authority for Management and Coordination of Humanitarian Affair)
- City Cleaning and Improvement Fund (CCIF)
- Water and Environment Center (WEC) – Sana'a University
- Gender and International Development Research Center (GIDRS)– Sana'a University
- International Committee of the Red Cross (ICRC), some INGOs, GIZ, National NGOs
- WASH and further relevant Clusters
Logistics and Timing

The following schedule describes the estimated timeframe and components of the scoping study (21 work days in total, might not be consecutive):
| WHAT | Duration |
| --- | --- |
| HQ briefing through Skype | 1 day |
| Inception work | 2 days |
| Secondary data collection and analysis | 5 days |
| Stakeholder interviews | 5 days |
| Sharing of preliminary findings | 1 days |
| Development of final report | 7 days |
Study report outline

Executive Summary, 3 pages
Brief description of study background, scope and objective; and key findings as well as recommendations
Introduction, 3 pages
A more detailed description of the study background, scope and objective, as well as methodology and study limitations
Context analysis (brief overview of crisis, current situation)
Key Findings, up to 8 pages
Presentation of key findings, analysis and interpretation of results
This part should include gaps in the implementation of humanitarian interventions with a specific focus on WASH, including an analysis on the reason for such gaps (logistical, administrative, access, technical, social, security issues)
Include an evaluation of existing capacities, gaps and opportunities, stakeholders profile, risk matrix, aspirations and contingencies
Recommendations, up to 4 pages
Proposed actions based on findings, and presentation of their cost–benefit, effectiveness, technical and operational feasibility, economic practicality, social desirability, and eco soundness
Conclusion, up to 3 pages
A summary of next steps and timeline
Coordination and lines of Communications:
The consultant will report to the Head of International Programmes at the arche noVa Headquarters.
Your competences
- Professional background in the area of humanitarian response, WASH, public health, or similar
- Solid experience in the methodical collection, analysis and interpretation of relevant secondary information / data
- Excellent networking, communication and report writing skills
- Proven experience in the humanitarian sector with a minimum of one year in the current Yemen response a must
- Driven, pro-active and results-oriented personality
We offer
Compensation:
Together with your application please send us a fee proposal for the complete finalisation of the above mentioned scope of services and tasks.
Contact
Please send Proposal, CV and Cover Letter to Ms Kati Pretsch: bewerbung [at] arche-nova.org
Subject: Consultancy Yemen
Further information: http://www.arche-nova.org
Contact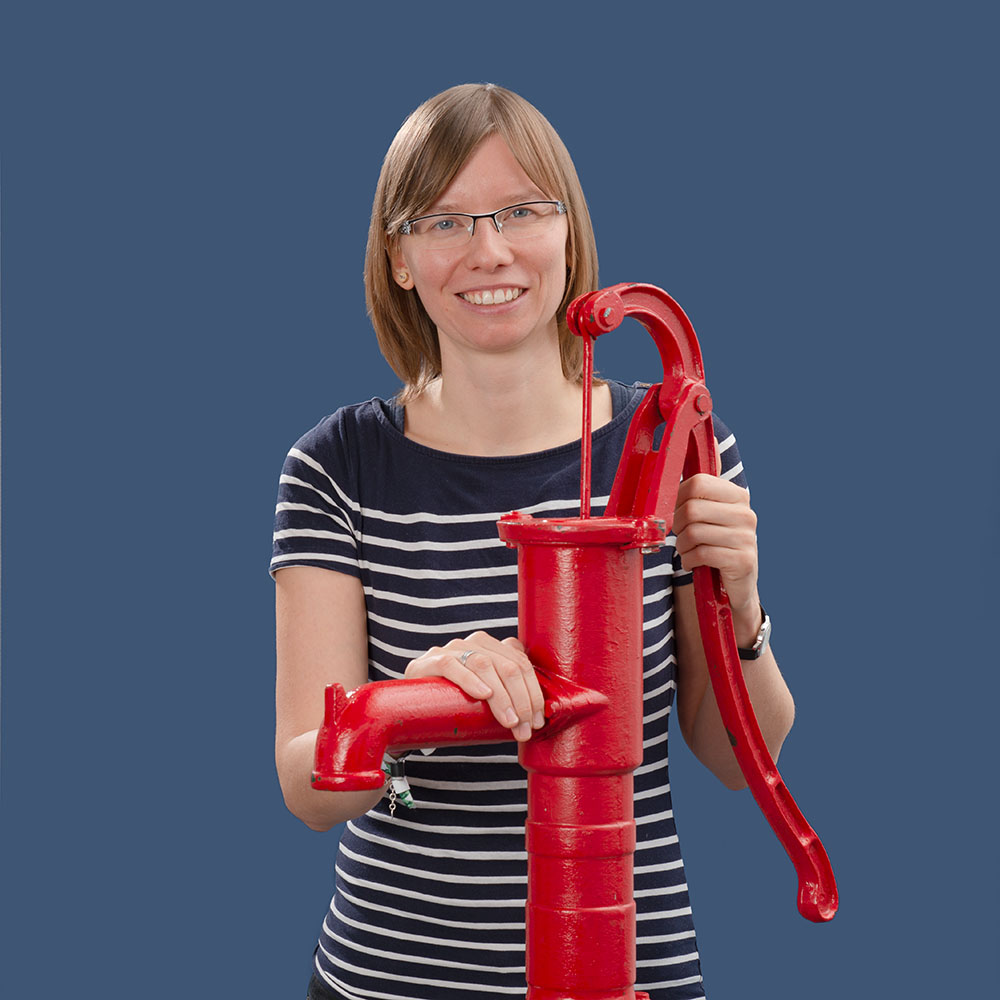 Kati Pretsch
Telefon
+49 351 481984-33
E-Mail
kati.pretsch

[at]

arche-nova.org
We look forward to receiving your application.